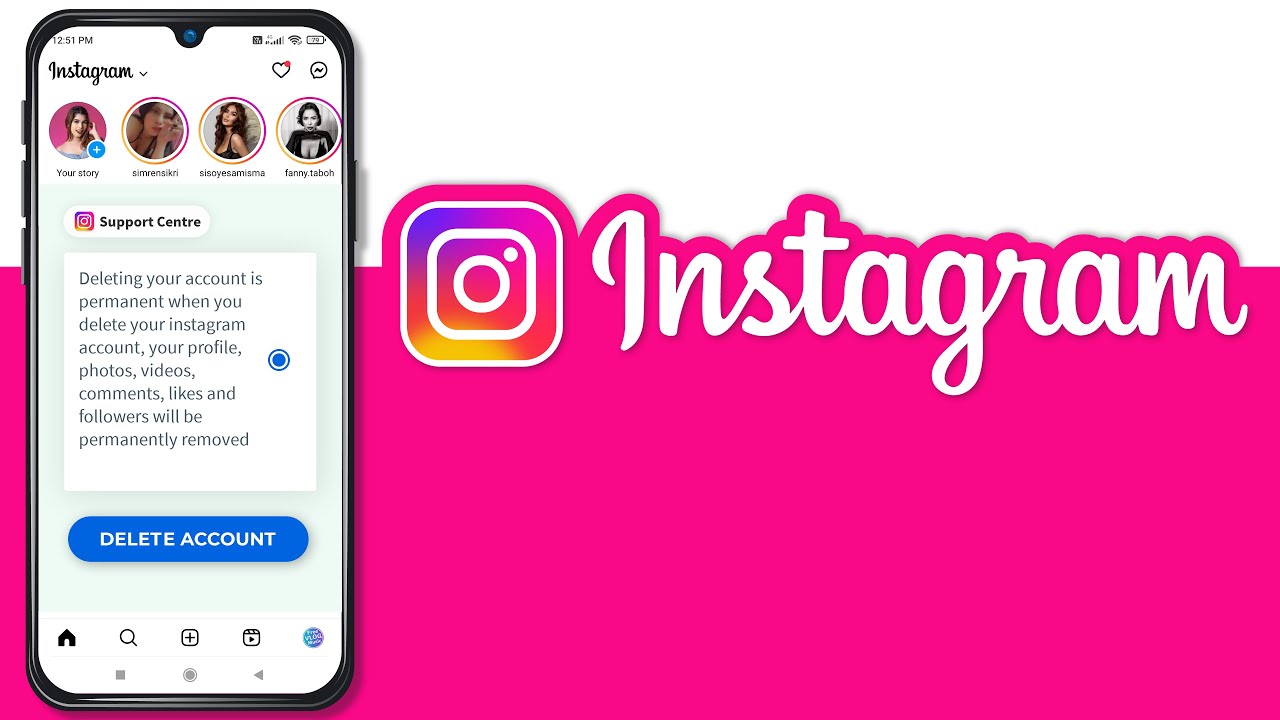 Learn How to Delete Instagram Account Permanently Instagram Account Delete kaise kare
https://youtu.be/CfQEyz3QHpU 👈 Please Like Share Comment..
This Method Works on Mobile ( Android & iOS), laptop, PC and Tablet. Simply Follow the Blow Steps to Permanently delete Your Instagram Account.
https://youtu.be/FfaG_hwZfx8
Steps to Delete Instagram Account in 2023
- Open Instagram app or website on Your Device.
- Now Tap on Humburger Icon for mobile user and if you are desktop user then please click on profile icon.
- now click on settings and privacy
- tap on Accounts Centre
- tap on personal details
- tap on Account Ownership and Control
- tap on deletion
- now here you can see the linked accounts, simply choose the one you want to delete.
- now there are two options, simply select Delete Account
- now choose reason why are you deleting your Instagram account.
- type your account password to verify your confirmation
- now tap on delete account to confirm Your permanent account deletion.
- Now we successfully deleted insta account.
- now don't login back for next 30 days from deletion your account. if you do then your account get recover, make sure you don't sign in for next 30 days
This Video is Helpful for The Following Queries
how to delete Instagram account permanently 2023
how to delete Instagram account permanently with password
how to delete Instagram account permanently new update 2023
how to delete Instagram account permanently in iPhone
how to delete Instagram account permanently in android phone
how to delete Instagram account permanently 2023
Instagram account delete kaise kare permanently
how to delete Instagram account permanently 2023
insta account delete kaise kare
Instagram id delete kaise kare
Instagram account delete kaise kare permanently
Instagram Account Delete Kaise Kare Permanently
delete Instagram account
Instagram account delete
Instagram account kaise delete kare
how to delete Instagram account permanently with password and email
Our Websites
https://www.webbyfan.com
https://blog.webbyfan.com